Northland Lutheran High School collected the most socks for the Warming House!!
President Gaylene Rhoden accepting a large bag of socks donated from Hewitt-Texas Elementary School students for Wausau's Warming House.
Love is International: Exchange students for all over the world come to Wausau every year for a fun filled winter weekend!  Cohosted with the Wausau Early Birds. VIDEO
Our 2018 tree project will actually be a 2019 tree project!  A replanting in Rib Mountain is required because of the high mortality rate of first planting.
Uthrotars attending in October, November & December of 2018 & January, February, March & April 2019, from Wausau area high schools
The induction of Lt. Donna Thammavongsa from the Salvation Army at the Monday, January 14 Rotary Club meeting. Her proposer, Mike Beck (L) and WRC President Gaylene Rhoden (R).
Wausau City Council Meeting 12/12/2017 unanimously passes the resolution to allow the Rotary Club of Wausau's proposed 100th anniversary Sculpture project on Wausau's River Walkway. Discussion & voting on this project start at 1:08:48 on the taped City Council's proceedings .Wausau City Council Meeting December 12, 2017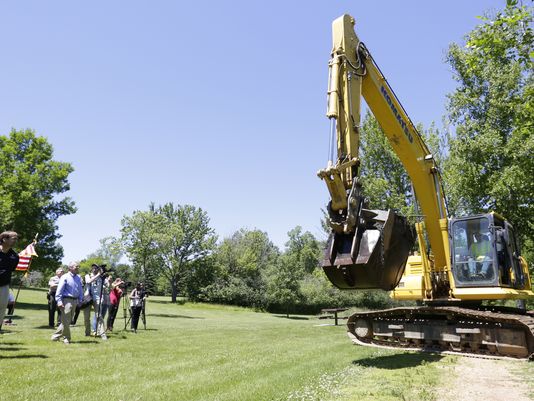 June 20, 2016, Cleanup project starts in Bluegill Bay Park
Laura Schulte, USA TODAY NETWORK-Wisconsin
RIB MOUNTAIN – Bluegill Bay Park is dirty. Full of weeds, algae and dead organic matter, it's not exactly the ideal place for a summertime dip in the water nor the perfect place to cast a line. Read More.