Welcome to
Rotary Club of Wausau!
The mission of Rotary International is to provide service to others, promote integrity, and advance world understanding, goodwill, and peace through its fellowship of business, professional, and community leaders.
Members of the Rotary Club of Wausau illustrate the key principles of Rotary International. That's Service Above Self, living by the Four-Way Test and a commitment to international understanding. That translates into an engaged membership that cares about local and global issues and is willing to use its talents to help. Come attend a meeting as our guest and see for yourself. We are currently meeting in-person, Mondays Noon to 1 PM CST. Zoom Meeting is also available.
Call Debi at 715-551-0966 to learn more about Rotary Club.
---
Ms America Speaks at Rotary Club of Wausau
Posted: Monday, March 6, 2023
By: Kirk Howard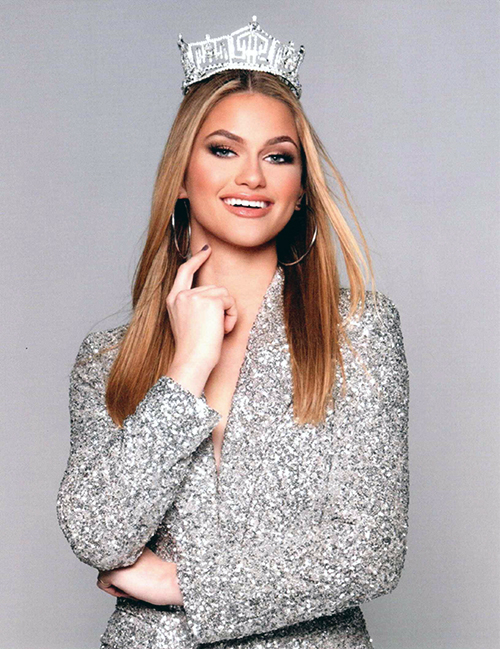 In 2019, Grace Stanke, a local Wausau West High School student, received one of five $1,000 scholarships from The Rotary Club of Wausau and enrolled at UW-Madison. Today, she's the reigning Miss America and the recipient of a $50,000 scholarship from the Miss America organization. Stanke, a senior at UW-Madison majoring in nuclear engineering, will speak to the Rotary Club on Monday, March 6, to share her four-year journey since leaving Wausau and her thoughts about clean energy. Also in attendance will be 10 local high school seniors being honored by the club as Uthrotors based on the leadership and volunteerism they have demonstrated.
Each spring, The Rotary Club of Wausau awards $1,000 scholarships to five Wausau metro area high school seniors who have demonstrated outstanding leadership and volunteered many hours of service at their schools and in their communities. Recipients of these scholarships may use them at any accredited, post-secondary educational entity to help further their tertiary education. Applications for 2023 scholarships are being reviewed now, and scholarships will be awarded at the end of the school year. More information about Rotary Club of Wausau scholarships is available at www.wausaurotary.org
"Students receiving Rotary Club scholarships, like Grace, have taken on many leadership roles in and out of high school--and displayed exemplary dedication to helping others by volunteering in their communities," said John Townshend, Rotary Club of Wausau Scholarship Chair. "Our club members are looking forward to hearing about Grace's exciting journey after we presented her with a Rotary scholarship four years ago."
Since its scholarship program began more than 35 years ago, the Rotary Club of Wausau has distributed more than $100,000 in scholarships to area high school seniors.
News Coverage:
---
Debi Traeder Receives Prestigious Rotary Award
Posted: Monday, December 12, 2022
By: Denis Tan
Rotarian Debi Traeder received the Rotary District 6220 Avenues of Service Award from Rotary District Gov. Dave Anderson today.
"It is always important to take time to recognize individuals for their efforts they put in. Whether it's at a workplace or in the community, it is always good to let someone know, and thank them for the work they have done," said Denis Tan, Club President.
Debi has been a member of our club since 1995. To earn the districts' Avenues of Service Award, the Rotarian needs to fulfill in 5 areas. Club Service, Community Service, International Service, Vocational Service and Youth Service. Debi has earned recognition in all these service areas.
Club Service:
Taken the role of Club Secretary since 2007, achieved EREY since 2004, District Trainer 2015-16, sponsored more than 10 members. Believed to be the longest standing club secretary in District 6220.
Community Service:
In every community project, whether is bell ringing for the Salvation Army, Highway Clean-Up, Setting up for our Environmental Days, Debi has helped to coordinate and organize volunteers to participate in service activities.
International Service:
Pints for Polio, Guatemala Water Project, Debi has helped in these activities.
Vocational Service:
Debi's passion is suicide prevention. That's her life's top priority, helping others cope with depression and so much more. She's advocated the need for more efforts for suicide prevention, facilitate trainings, and educated law enforcement and the community. She's also spoken at several civic organizations and continues to be a lifeline for members of the community.
Youth Service:
Debi has always stepped up to help facilitate Rotary Exchange Students, share about our Club's scholarship program with High School Seniors, and continues to play a major role in all activities.
For all these, Debi was commended for her work. Congratulations Debi. This is a well-earned, well-deserved award. Keep up the great work you do for Rotary and for our community.
---
Collecting Laptops for Recycling During 2nd Annual Rotary E-Cycling Days
Posted: Tuesday, October 4, 2022
By: Denis Tan
Residents, businesses and organizations can recycle their unwanted laptops
Chromebooks, MacBooks, cellphones and smartphones for free through the Rotary Club of Wausau. Rotarians will be collecting items at the Good News Project's Recycling Center at 1106 Fifth Street in Wausau on Friday, October 14 from 10 a.m. to 4 p.m. during International E-Waste Day. Good News Project normally charges $.45 per pound for these specific items dropped off at their location but will waive the charge on laptops and cell phones October 14 if customers mention "Rotary Club of Wausau."
Anyone who can't make it to the Good News Project Recycling Center on October 14 can contact a local Rotarian starting today or visit www.wausaurotary.org to schedule an advance pick-up.
All laptops will be recycled through secure, Wisconsin-certified end recyclers. All proceeds from the Rotary recycling drive will go to the Good News Project to help support the nonprofit organization's Health Equipment Lending Program, which distributes wheel chairs, walkers, bath benches and other vital home health equipment to those in need throughout Central Wisconsin.
"This is a great opportunity to reduce clutter and recycle your old unused laptops and cellphones for a good cause," said Denis Tan, president of The Rotary Club of Wausau. "Laptops, Chromebooks, MacBooks, cellphones and smartphones contain valuable metals and components that can be reused but also toxic materials that can contaminate the landfills. It's good for everybody if you recycle these items."
Other electronic equipment and devices can be recycled for a nominal charge (usually $.45 per pound) every Friday from 9 a.m. – 4 p.m. at Good News Project's Recycling Center, 1106 North 5th Street, Wausau. For information about Good News Project, visit www.goodnewswi.com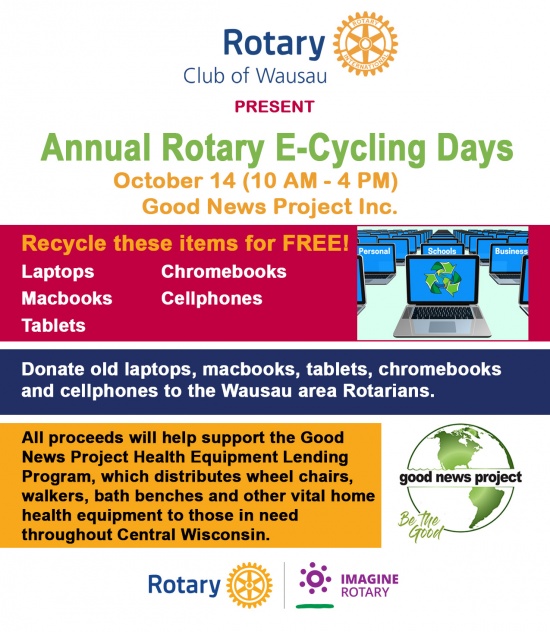 ---
OCTOBER is Polio month.
Posted: Monday, October 3, 2022
By: Denis Tan
World Polio Day is October 24th. But this year, to celebrate, we are having a Pints for Polio fundraiser on October 20th at the Whitewater Music Hall in Wausau. You can find more information about the event here.
What's even better is that you can order your apparel for the event too. This year, we have a great selection to choose from. Click to ORDER YOUR APPAREL.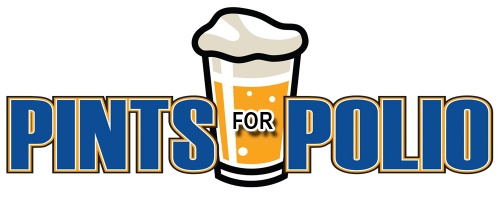 ---
Unveiling of The Rotary Fence @ The Hagar House
Posted: Monday, August 22, 2022
By: Denis Tan
In May this year, the Rotary Club of Wausau presented a check to The Hagar House to help fund the building of a fence around their property. Today, our club had a chance to have an awesome cookout with the staff and board members of The Hagar House, and to check out the fence that had been installed.

A couple more finishing touches around the property and it will soon be ready for moms and their kids to move in.
Special thanks to Rtn. Kirk Howard and Patti Howard for providing the food, Rtn. Patrick Bradley for being our grill master, Rtn. Rosemary Barnes for the wonderful zuchinni bars, and the staff at The Hagar House for hosting us.

Gov. Dave Anderson, thanks for coming and being a part of this event.

Together, Rotarians continue to do good in our community.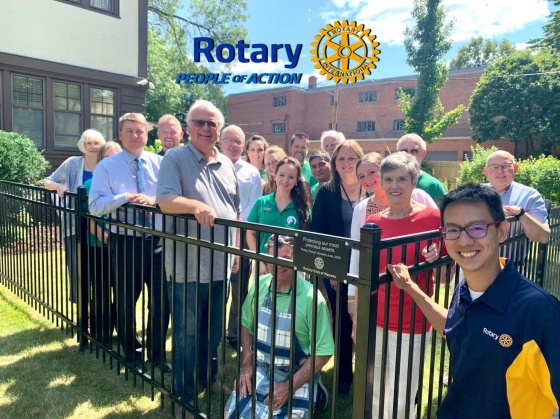 ---
From Tragedy to Amazing Community Service
Posted: Friday, April 1, 2022
Contributed By: Makenna Kampmann, a sophomore at DC Everest High School and participant in the Wisconsin Institute for Public Policy and Service High School Student Journalism Program.
A fifth-grade teacher at Evergreen Elementary school in Rothschild, Cheryl Goetsch, decided to "Be Amazing" after an area shooting, which resulted in the loss of lives in 2017. In response to the shooting, Goetsch talked with her fifth-graders about what it means to be amazing in their school and community. Students concluded that it means to help others.
Goetchs' fifth-graders gathered a list of people they could help. Then, for the next eight weeks, the fifth graders met for several hours in groups and focused on a person or group of individuals in need of help. Next, they brainstormed ways they could offer assistance including fundraising, increasing awareness, and community service.
The following school year, Goetsch officially started the "Be Amazing" club at Evergreen Elementary, and another teacher with Mr. Wood started the club at the DC Everest Middle school. The club has grown since 2018 with 13 clubs in Everest, Wausau, and Mosinee school districts. The Be Amazing clubs work to raise money to provide other clubs and individuals with funds to do acts of community service.
Tara Lancelle, the club advisor at Riverside Elementary, said she hopes this club can bring kindness and love to the community. Lancelle and the students hope to make life easier for people who are having a hard time.
"There are young people who want to make a difference in the world. It doesn't matter how small they may be, they have great ideas " (Tara Lancelle).
Jamie Fischer, whose organization, Beds for Kids, has received funds from Be Amazing, said that the Be Amazing club inspires her with positive energy and determination never to give up.
"The Be Amazing club is a really good example for the rest of us: adults and children alike. They are dedicated, they don't give up, they encourage good ideas, and they prove that anyone can make a change in our community" (Jamie Fischer).
Goetsch hopes that the club continues to grow and benefit not only schools in the D. C. Everest District but throughout the Wausau area. Be Amazing groups are active only in the central Wisconsin region now, but Goetsch hopes that there could be a club in every school district in the state.
Goetsch was a recent speaker on "Be Amazing" at the Wausau Early Birds Rotary Club.
---
Hear from our Rotarians...