About Rotary Club of Wausau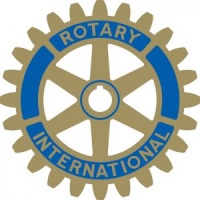 The Rotary Club of Wausau celebrated its 100th year in 2015. Our group is made up of approximately 40 members who meet every Monday at noon downtown Wausau, Wisconsin.
Weekly meetings feature speakers on a variety of relevant topics for our community and the world. Together participate in a number of area service projects that serve the community, especially youth. We also provide scholarships for local high school students and our grant program funds many other worthwhile community programs.
What is Rotary?
Rotary is a worldwide network of community volunteers.
Rotary club members are business, professional, and community leaders in the Wausau area who meet regularly to plan and implement community service activities and network with other professionals. For those interested, members can also choose to become involved in international humanitarian service efforts. More than 1.2 million men and women in over 200 countries and geographical areas belong to over 33,000 Rotary clubs.
Rotary builds international understanding through scholarships, exchange programs, and humanitarian grants. Throughout the world, Rotary clubs participate in a broad range of educational, intercultural, and humanitarian activities designed to improve the lives of others.
Would you like to become a Rotarian?
Rotarians are community leaders with high ideals and integrity who live by the credo of "Service Above Self." Membership is conferred by invitation to individuals who have been sponsored by an existing Rotarian.
If you are interested in Rotary membership, or would like to attend one of our weekly meetings as a guest, please call Club Secretary, Debi Traeder at 715-551-0966 or by email at traeders@charter.net. She will make arrangements for one of our current members to serve as your host.
Benefits of Membership
People may join Rotary for many reasons, including community involvement, personal development, professional networking, and camaraderie with fellow members. But perhaps the most important benefit is the satisfaction gained from making a real difference in the community and the world.
Most members of the Rotary Club of Wausau are active in multiple other civic, religious and philanthropic organizations in the community. The diversity in background, occupation, vocation and passion make us the successful club that we are –and we welcome new members.
The Rotary Club of Wausau prides itself on providing excellent and informative weekly programs for its members and visitors. We welcome speakers from the area, Wisconsin, nationally and internationally to share information about themselves and their stories.
Through the club, the district, and Rotary International, members will find opportunities for leadership development, personal growth, and local, regional and international involvement. We encourage you to follow your passion in Rotary – and we provide many, many avenues to do so.